Townscape was commissioned to compile a statement of significance and submit a planning application for this grade II listed Cotton Mill in Oldham for the installation of roof top photovoltaics.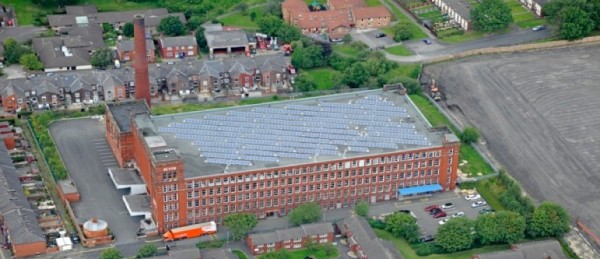 All consents are now received and this former Mill is now generating substantial savings for its owners. The roof top solar array is one of the largest solar installations in the North West of England and is an excellent example of renewable energy sources integrated into a Listed Building.
Statement of significance
If you have a heritage project for which you need help regarding your planning permission, then please phone Townscape on 01524 701537 or contact us via our chartered town planners secure on-line form.