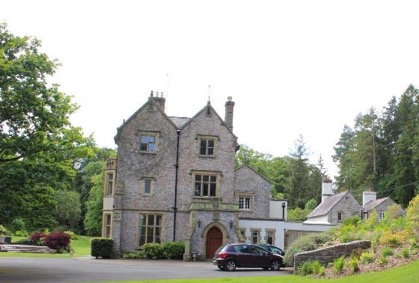 Townscape was pleased to have helped secure Listed building consent for Gelli Gina Hall. The building is dated from the mid 19th century and built in two distinct phases within a couple of years.  The appearance of the building is in the Jacobethan style and is rough stone with render and ashlar dressings.
Townscape: Chartered Town Planning and heritage consultants successfully advised the appointed architects on the overall heritage significance of the building. The detailed heritage assessment provided a critique to the building and outlined where there was scope for change. In addition, Townscape also examined and analysed the setting of the building so that proposed works/development did not compromise the setting of this country house. Listed building consent was subsequently awarded to the great satisfaction of the property owners.
Townscape are Chartered Town Planning and Heritage Consultants and full members of both the RTPI and IHBC and are regulated by both professional bodies. This accreditation is to be expected as the professional standard in dealing with town planning and heritage matters. 
We operate and provide town planning and heritage consultant services throughout Wales including all counties and National Parks and we have an in depth knowledge of TAN 24 and Planning for Wales Planning policies. We provide heritage statements, heritage impact assessments, planning and listed building planning applications and appeals.
Contact us today to discuss your project email; info@townscape.org.uk or call us on 01524 730382