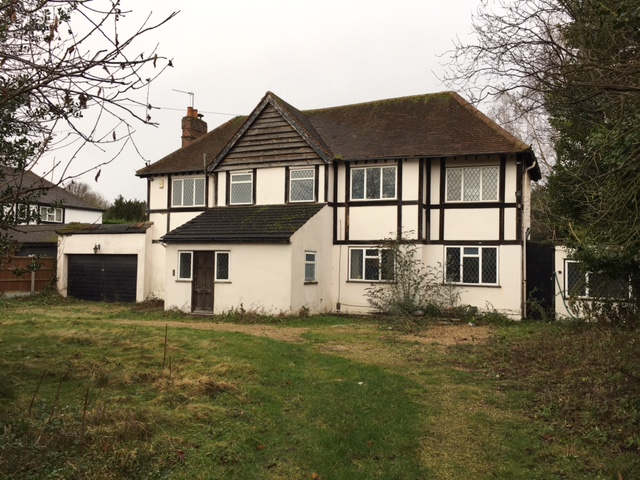 Townscape: Chartered Town Planner and Heritage Consultant advised the property owner to the potential for demolition of 4 bed family home central to the Ickenham Conservation Area and replacement with 7 2bed apartments.
Through protracted discussions with Hillingdon Council the planning application was refused and a subsequent appeal lodged.
Townscape, through our submitted planning appeal and detailed statement of case successfully argued that the existing building was of such low significance due to its history, construction and appearance that the building was a negative feature which contributed little to the character of the conservation area. The replacement development was designed to provide a more character based scheme and its appearance was more in keeping with the prevailing architectural appearance of the conservation area.
The appeal inspector found the proposed development to contribute positively to the conservation area and allowed the appeal and awarded full planning permission. The development is now on site providing high quality apartment units in Ickenham.
Townscape are Chartered Town Planning and Heritage Consultants and full members of both the RTPI and IHBC and are regulated by both professional bodies. This accreditation is to be expected as the professional standard in dealing with town planning and heritage matters. 
We operate and provide town planning and heritage consultant services throughout Central and Greater London areas and have an in depth knowledge of Planning policies of all London Boroughs. We provide a full suite of town planning consultancy services to include; heritage statements, heritage impact assessments, planning and listed building planning applications and appeals.
Contact us to discuss how we can help you with your development project. email: info@townscape.org.uk or call 01524 730382 and 'lets get planning done'