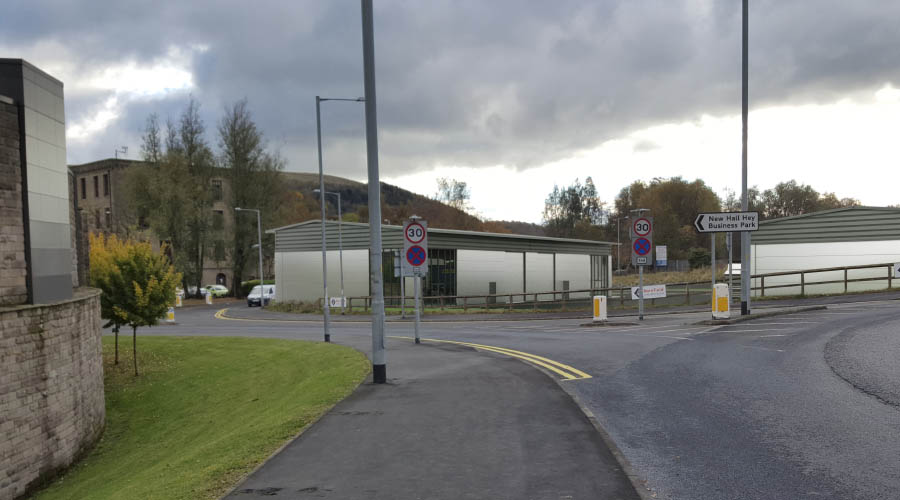 Townscape was pleased to help secure Planning permission for the erection of 3 industrial units for B2/B8 use class with ancillary two storey Office accommodation and with associated service yards, car parking and landscaping in Rawtenstall, East Lancashire.
The site and scheme
The site subject to this application is 1.9Ha and seeking 6000 sqm of commercial floorspace in a prominent position and already identified as a employment site with local plan allocation. The site contained many constraints including access concerns, its location next to a listed building namely Hardmans Mill a former cotton Mill listed at grade II and considerable design challenges. Therefore our assistance included the production of a detailed Heritage Impact Assessment of the proposed scheme again the setting of the heritage asset. In addition, Townscape advised the client and other consultants on proposed changes to the scheme through active consultation with Local Authority Planning officers.
Our robust case for the scheme advised of the considerable public benefits of the proposal, its beneficial and appropriate appearance adjacent to a listed building and how the proposal would increase support for a growing local enterprise.
The Outcome
Following much discussion, our proposal was presented at Planning Committee for consideration and was unanimously supported and planning approval given.
About us
Townscape are Chartered Town Planning and Heritage Consultants and we are experienced in all aspects of town planning and development. We take our time to fully understand our clients aims so we can prepare and implement the most suitable and bespoke planning strategy for their development aims. Townscape work throughout the UK and we can be contacted on 01524 701537 email info@townscape.org.uk or web www.townscape.org.uk