Heritage Consultant London, Townscape are pleased to have worked with Clear Architects to bring forward the transformation of the once derelict Regal Cinema, Highams Park, London.
A distinct art deco inspired cinema picture house, The Regal started life in 1911 as the Highams Park Electric Theatre and received its art deco re-vamp to its current appearance in 1935. The Cinema is currently empty having had a number of former uses such as a bingo and snooker hall. The main seating in the auditorium are long gone and scant remnants of its once luxurious interior remain.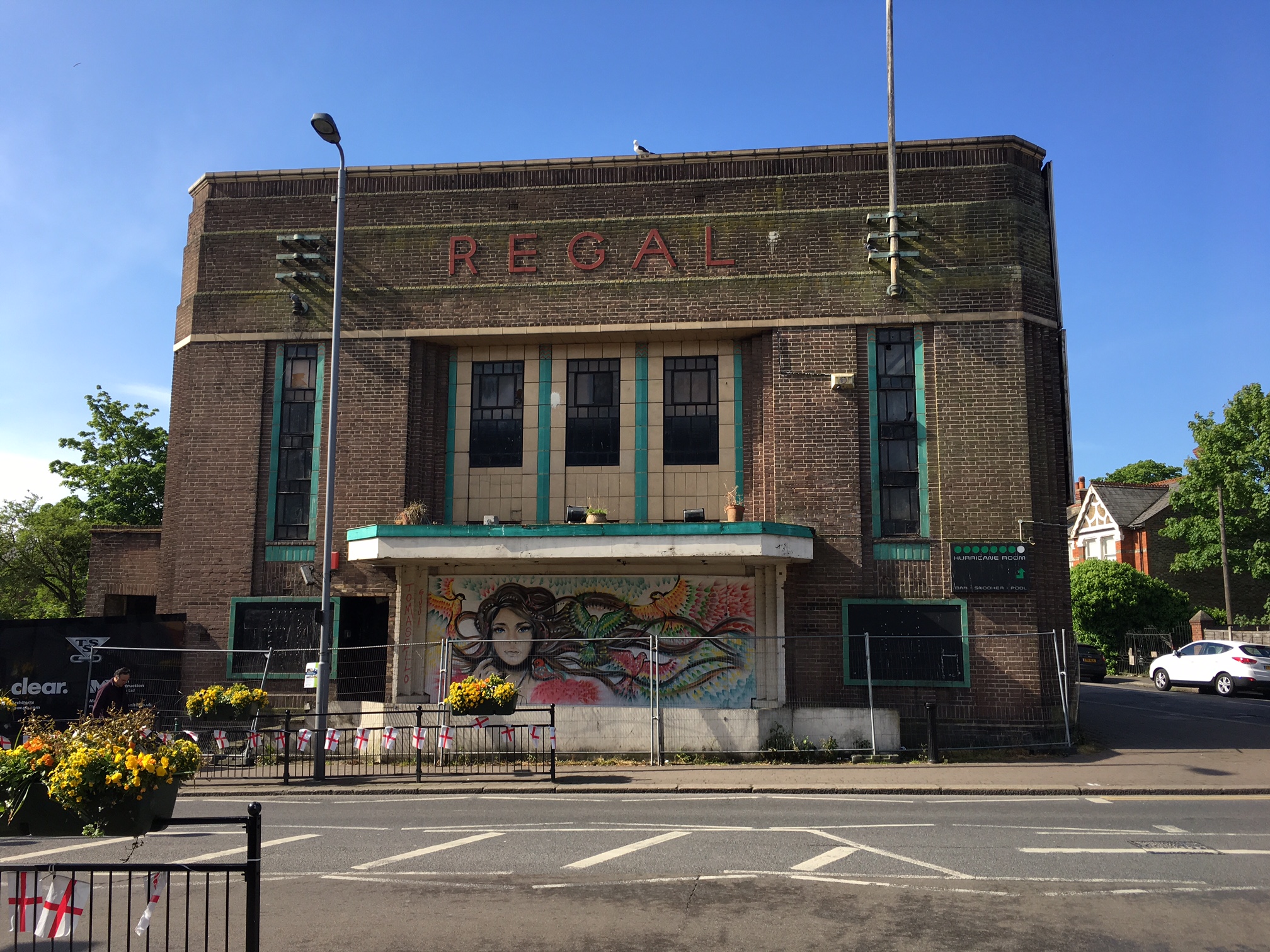 The grand plan to regenerate The Regal and the wider Highams Park area nr Walthamstow, London, involves a mixed use scheme providing a 3 screen cinema, cafe, restaurant and 34 high quality apartments together with high quality public realm.
To facilitate the regeneration of this much loved local landmark, those elements of no historic merit will be removed resulting in the standing facade being refurbished and new build development to the rear and side of the former cinema. The building is not listed but is rightly considered to be of local interest and local public consultation generated over 400 responses demonstrating the high degree of public interest in the development, there is a clear public demand and support for the project and the development has been welcomed by the public, local businesses and local councillors.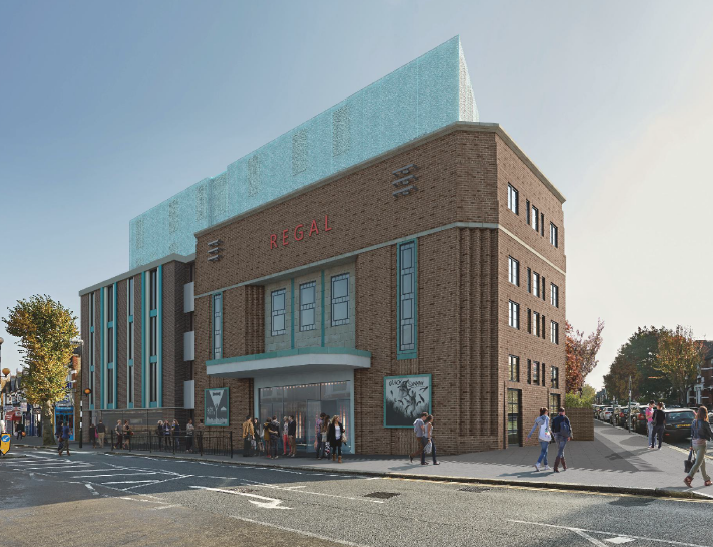 Townscape provided the essential heritage statement of significance of the building and further complimented by a detailed heritage impact assessment which outlined the 'harm' to the building from the development projects. With a number of amendments to the scheme the final plan has been fully supported by London Borough of Waltham Forest Council who see the significant regenerative effects the scheme will have on Highams Park, London.
Townscape are Chartered Town Planning and Heritage Consultants and we specialise in providing both Town Planning and Heritage advice to clients, we operate throughout the UK and are proud to be developing key contacts in the London area including all London Boroughs.
For all your heritage needs and to discuss your development project contact Jason on 07583152804 or email us info@townscape.org.uk